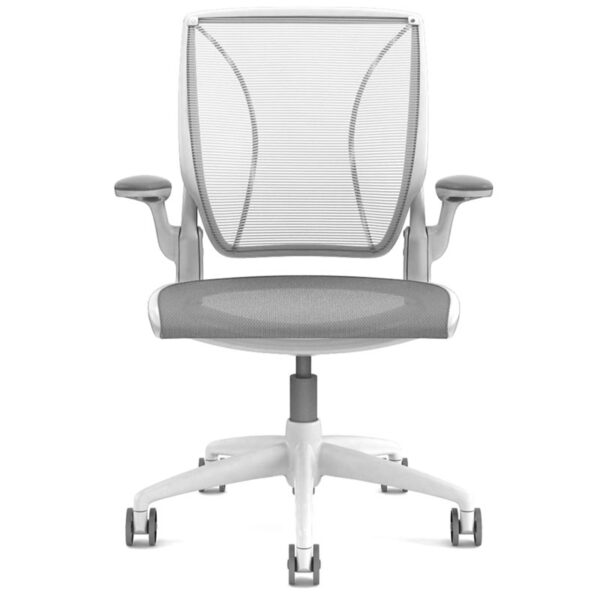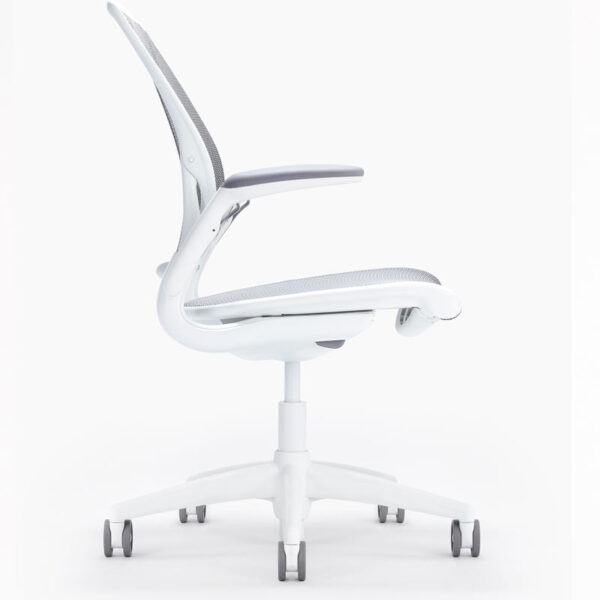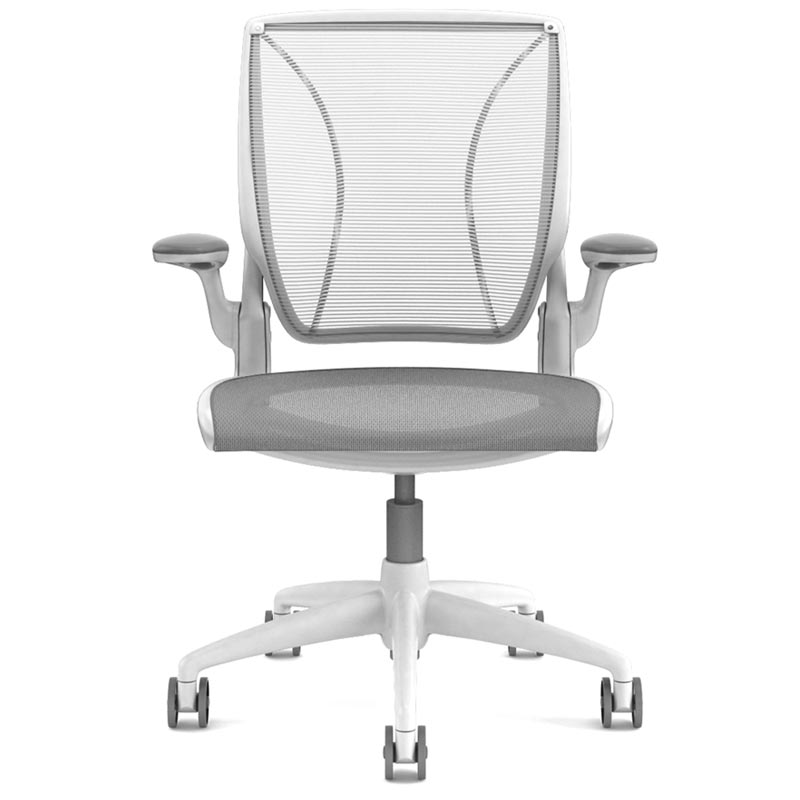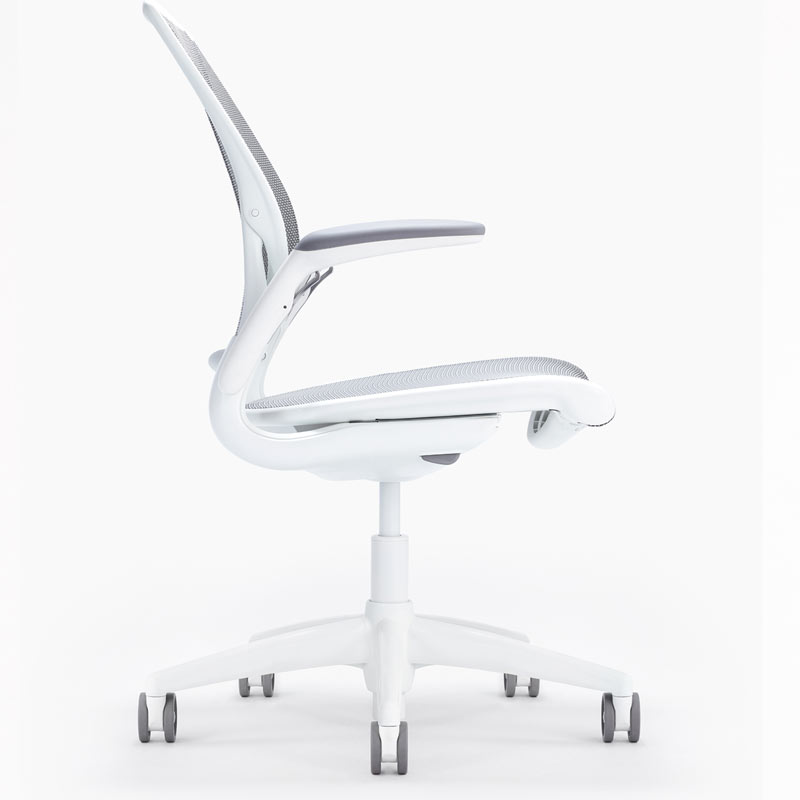 High Performance.
Ultimate Simplicity.
The Diffrient World chair has just two manual settings—one each for
seat height and seat depth.
All other fittings and adjustments are automatic. With its weight-sensitive recline, the Diffrient World chair automatically supports every user at every recline position. And its Form-Sensing Mesh Technology provides tailor-made lumbar support without external devices or manual controls. That means we've replaced knobs, levers and instructions with effortless ergonomic comfort.