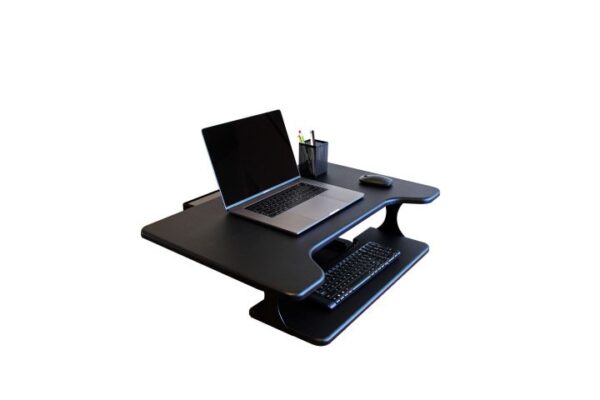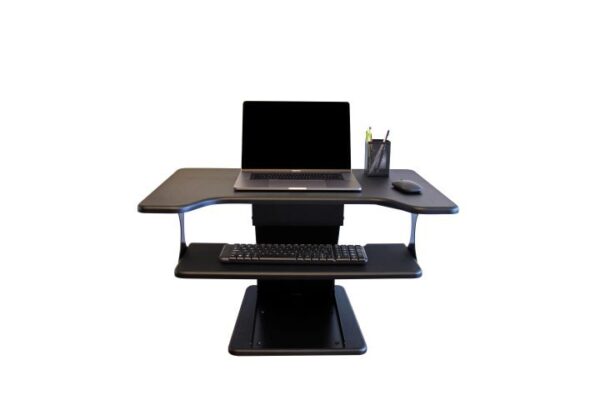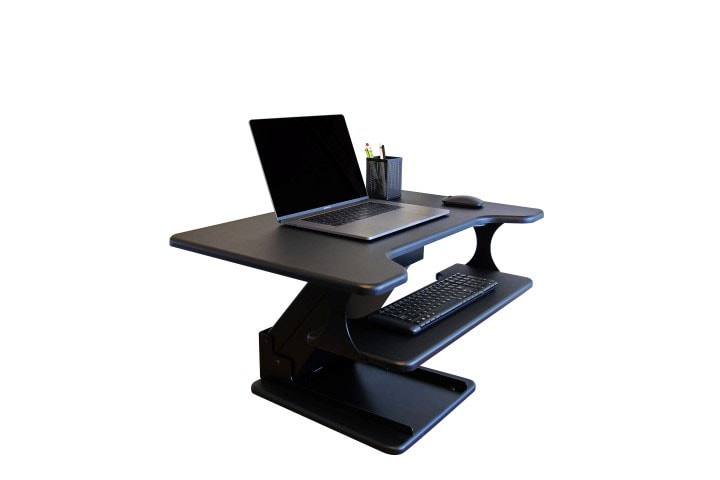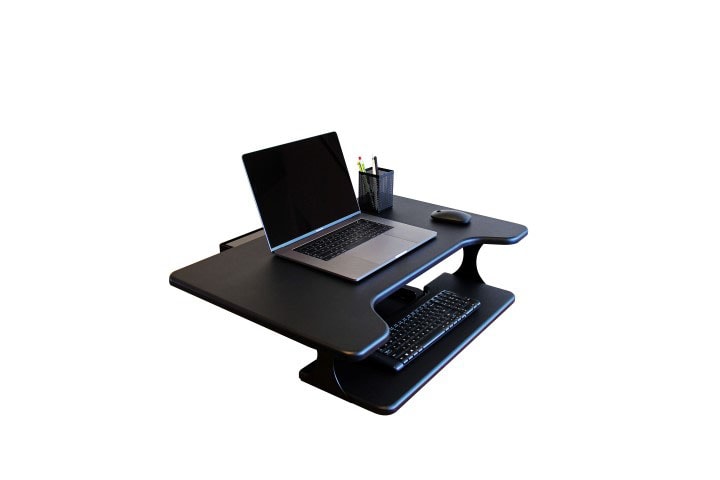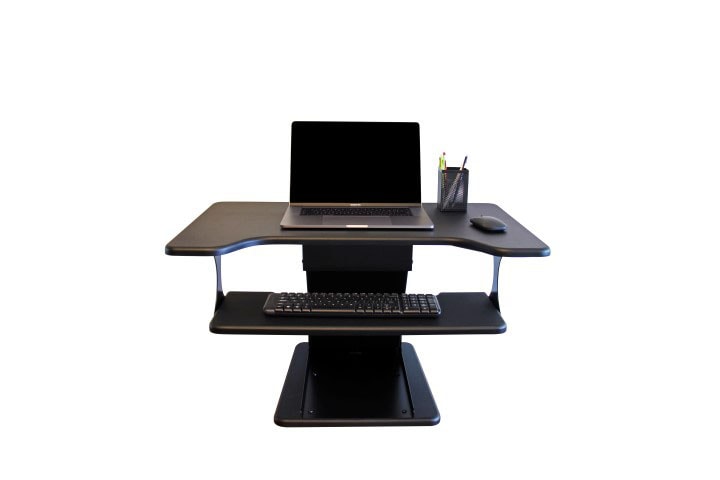 ELEVATE SIT TO STAND DESK UNIT
Get on Your Feet with Standing Desks
The Elevate Sit Stand Desk is a standing desk solution that accommodates all your accessories and provides ample workspace. The top-level supports up to 35 lbs and has space for two monitors. The second level puts keyboard and mouse in easy reach in both the raised and lowered position. Exclusively available at Source!