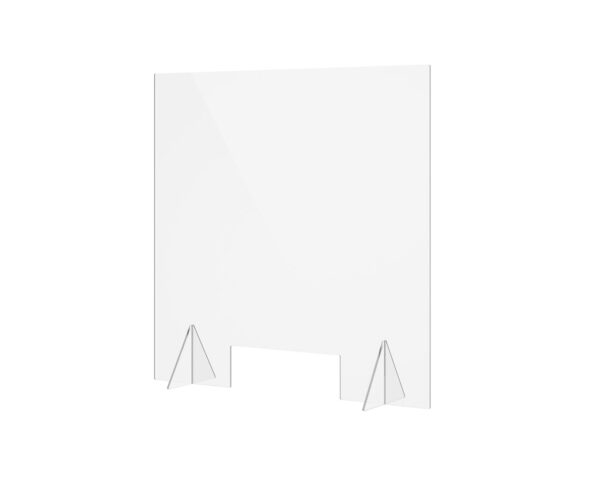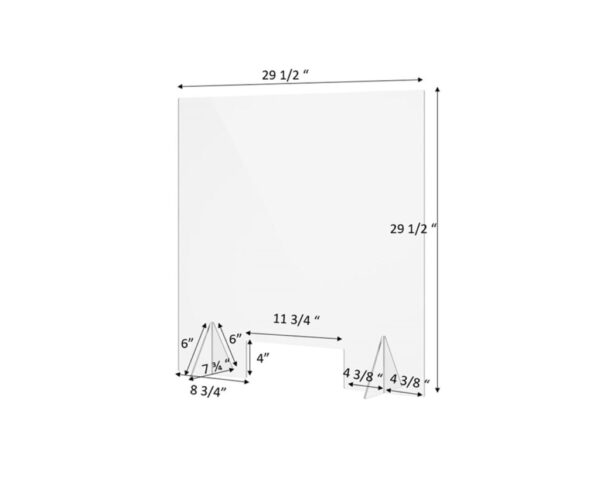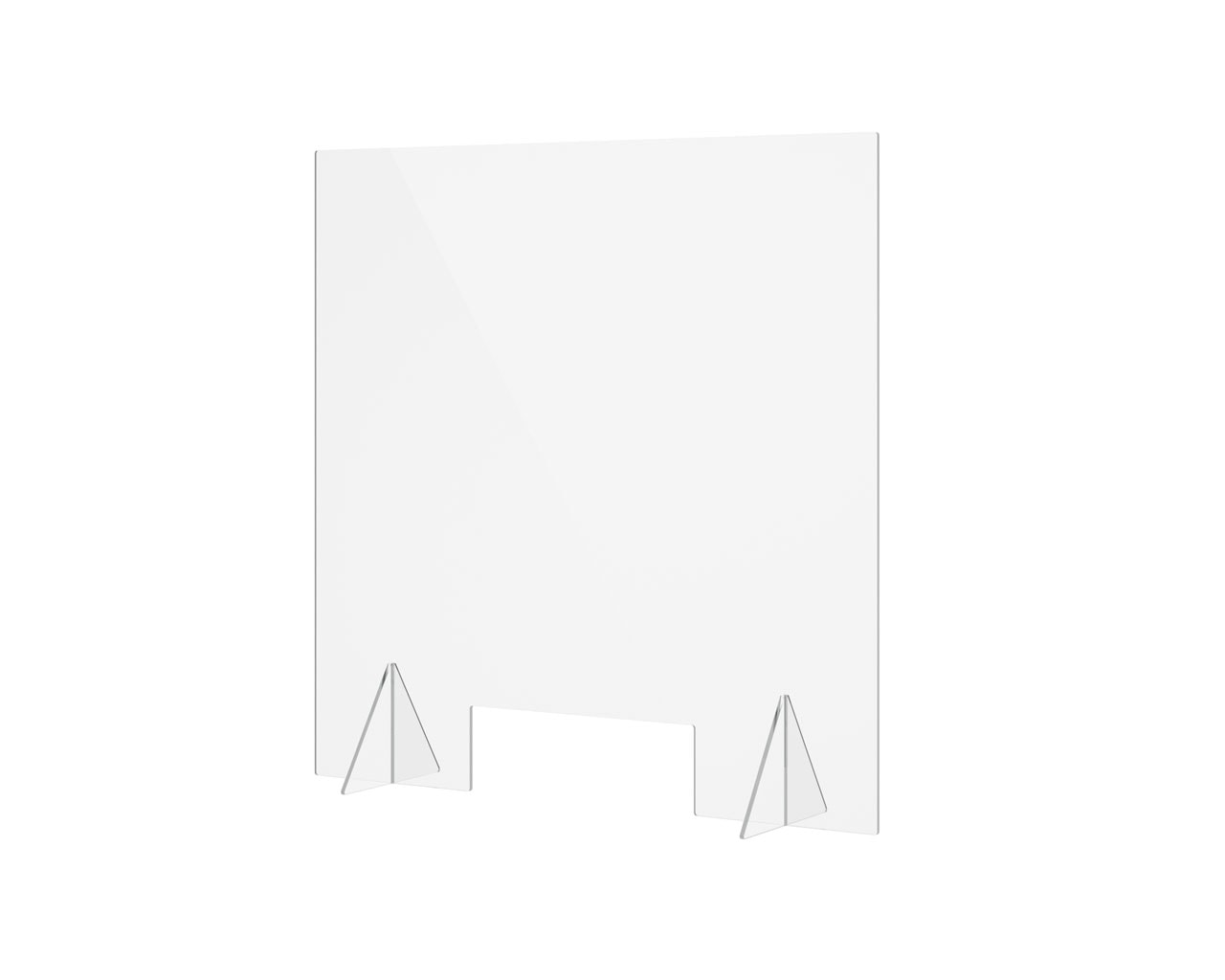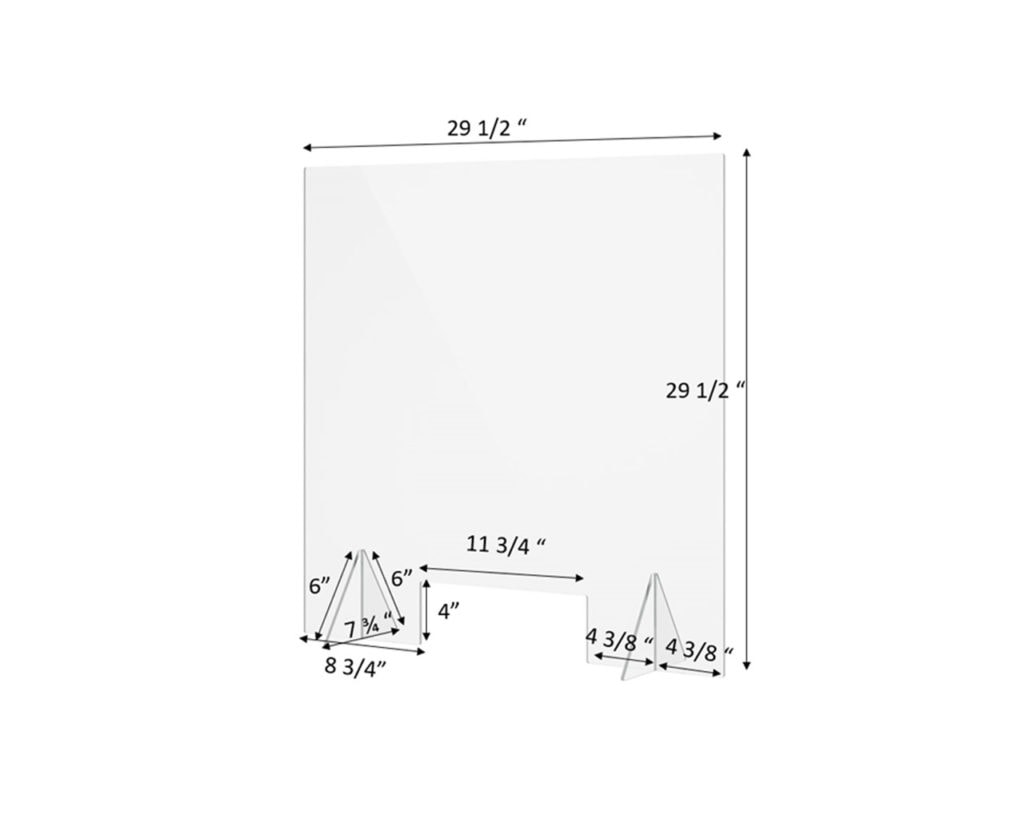 PLEXIGLASS ACRYLIC FREESTANDING DESKTOP PANEL
This Plexiglass Freestanding Desktop Screen features clear acrylic with a 4″ pass-through. Fully moveable, this screen is versatile and will work on any desk or tabletop.
Description
Warranties & Standards
Description
Features:
• Features clear acrylic
• No assembly required
• Easy to clean with a commercial plastic cleaner or mild soap and water to remove dirt and debris. When applying the cleaner, use a non-abrasive lint-free or microfiber cloth that won't scratch the surface.
Note: Avoid ammonia-based products, like Windex or other home glass cleaners, because they contain harmful chemicals that will damage the surface, leaving it cloudy looking. Soapy water is the safest and most effective cleaning solution for acrylic
Measurements: 30″H x 30″W