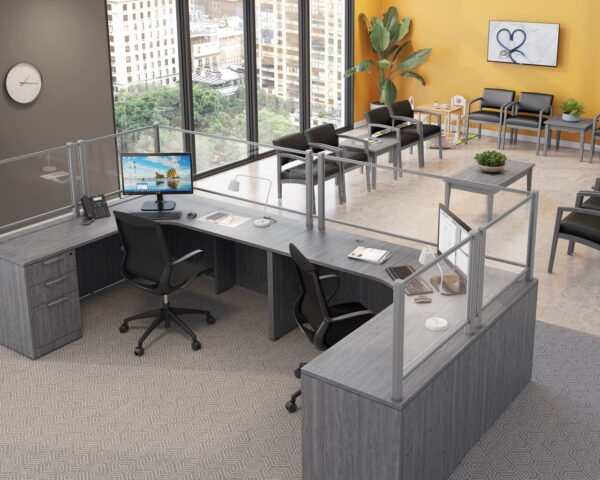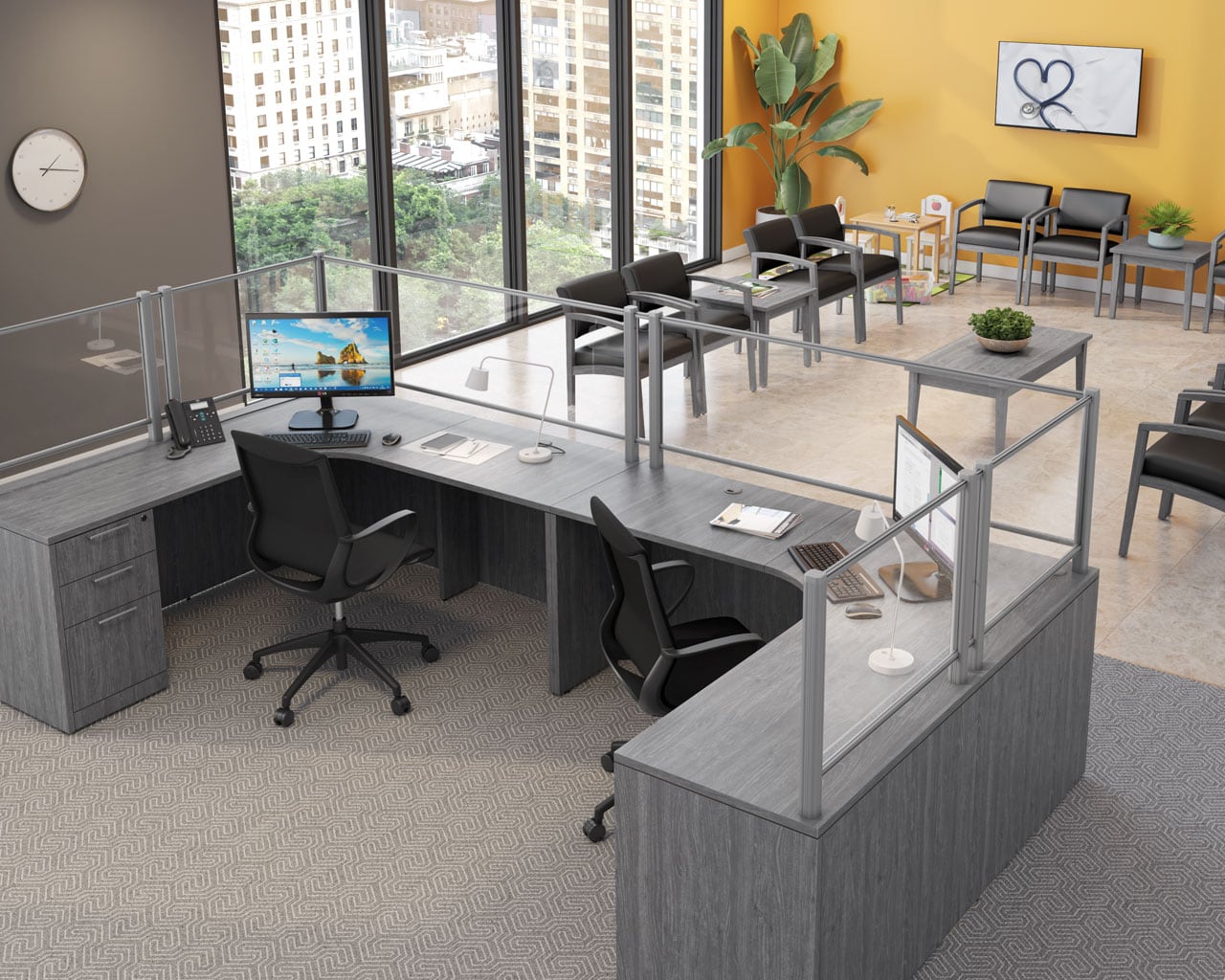 BORDERS RECEPTION STATION WITH 20″ CLEAR PLEXIGLASS SAFETY PANELS
The customizable Borders modular system puts functionality at your fingertips with versatile components. The featured Borders Reception Station includes a full box/box/file pedestal along with 20″ clear plexiglass acrylic safety panels.  Alternate sizes and configurations available. See a furniture specialist for more details.
$1298 (Per unit) 2 Shown
Description
Warranties & Standards
Description
24″ high clear acrylic panel (20″ panel/raised 4″ from the work surface).
Works with either a 24″ high or 36″ high posts.
When using 36″ high posts, the panels can be mix & matched with frosted acrylic or fabric panels.
Three different mounting options available; post clamp, plate mount or desktop screw-in option.